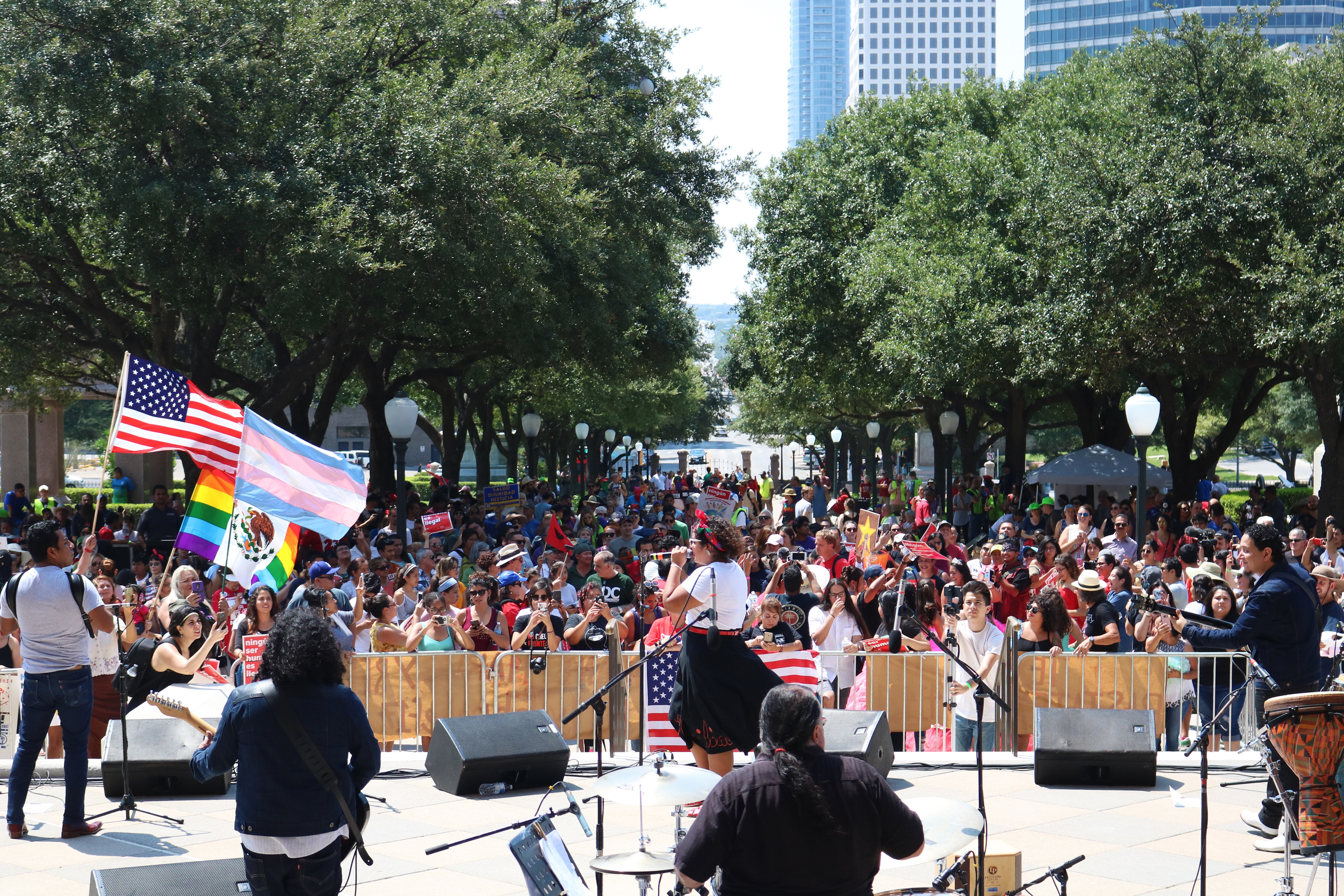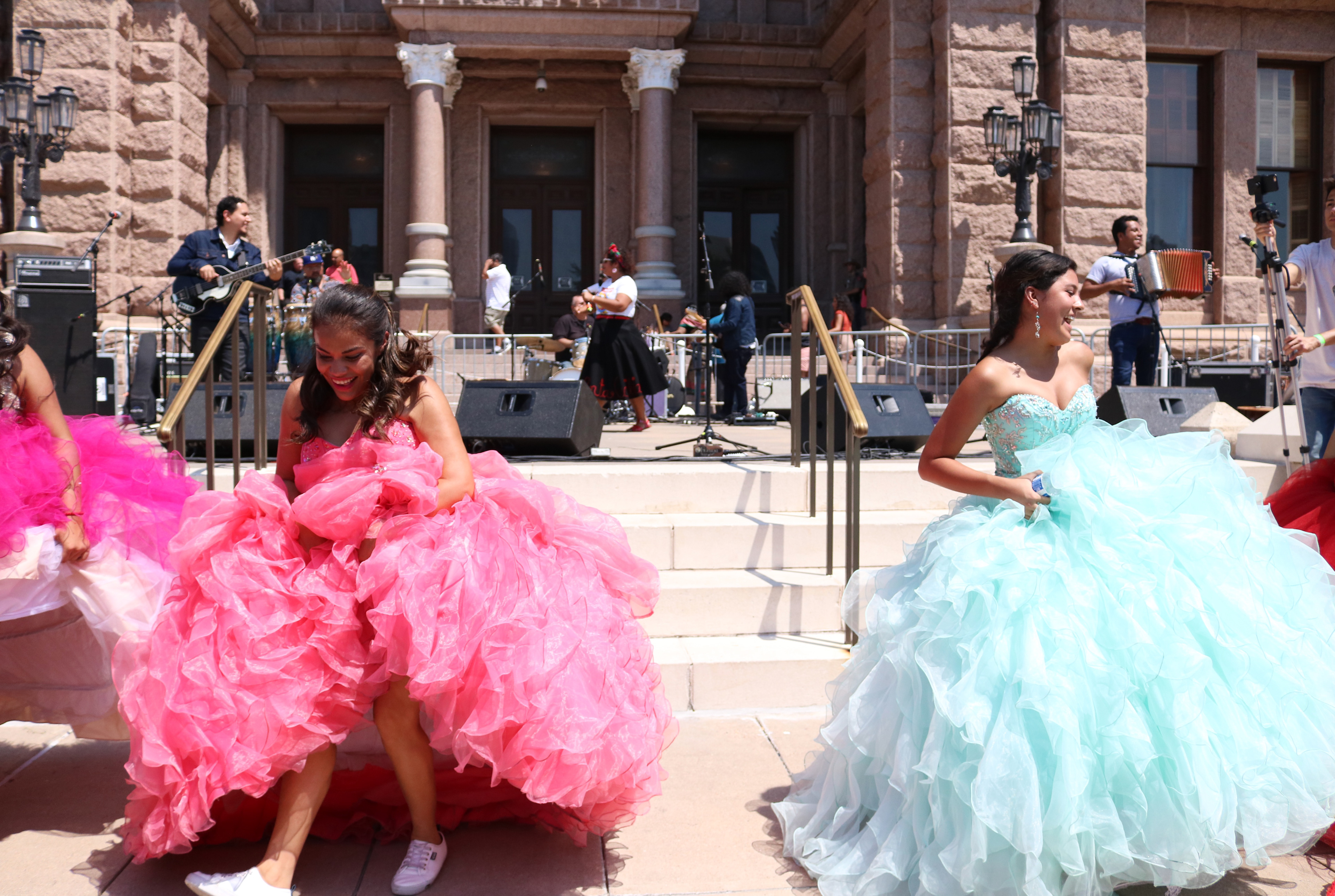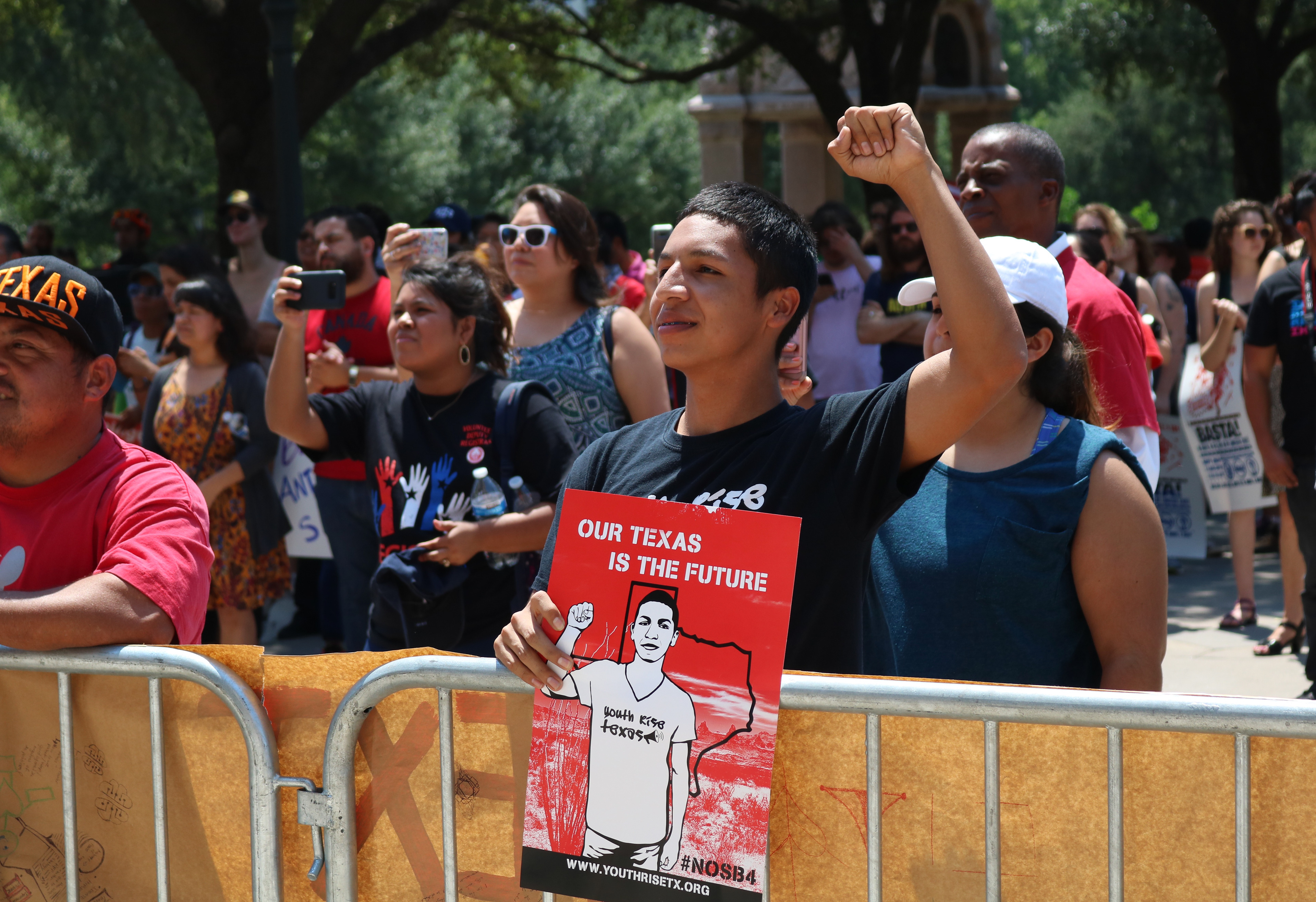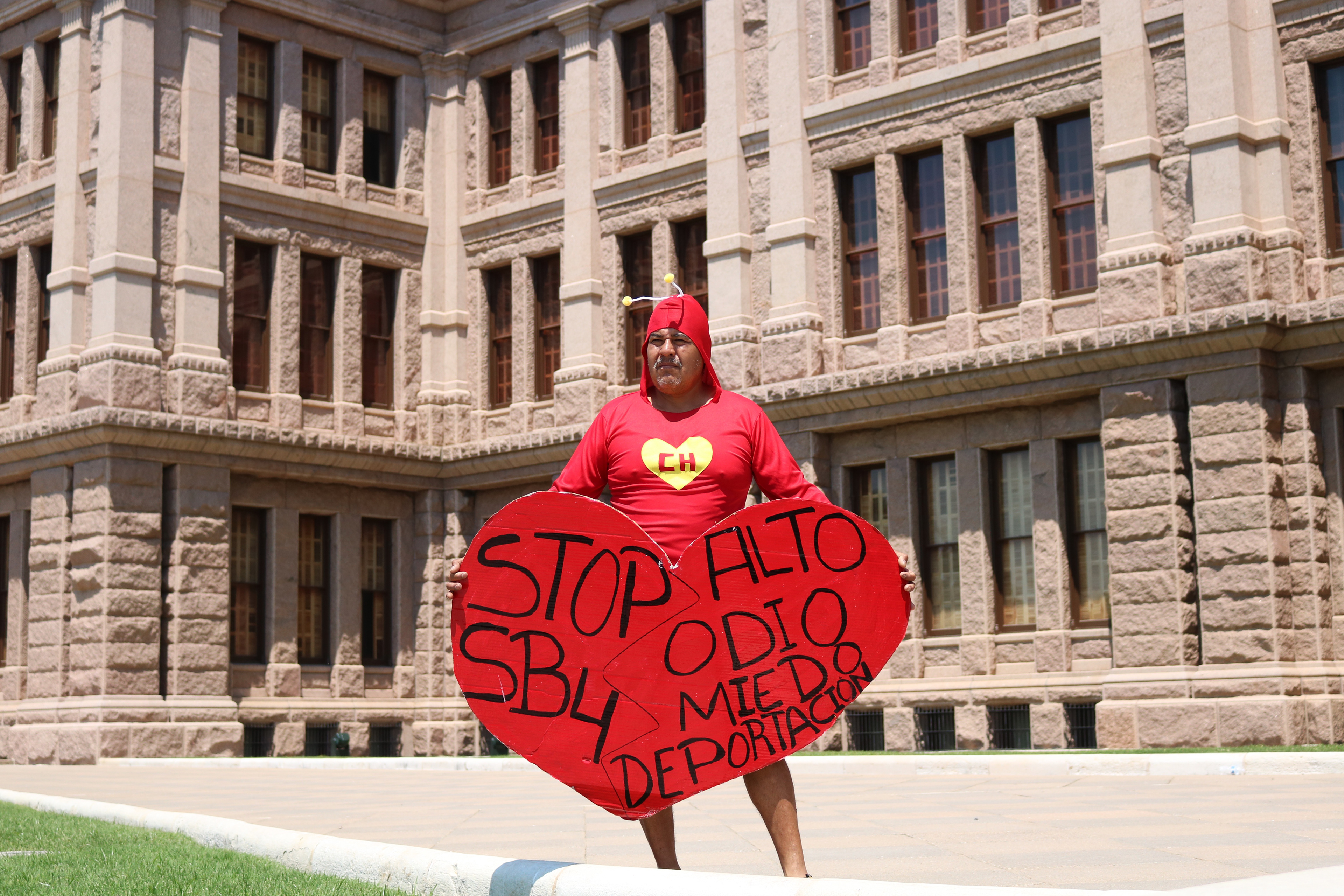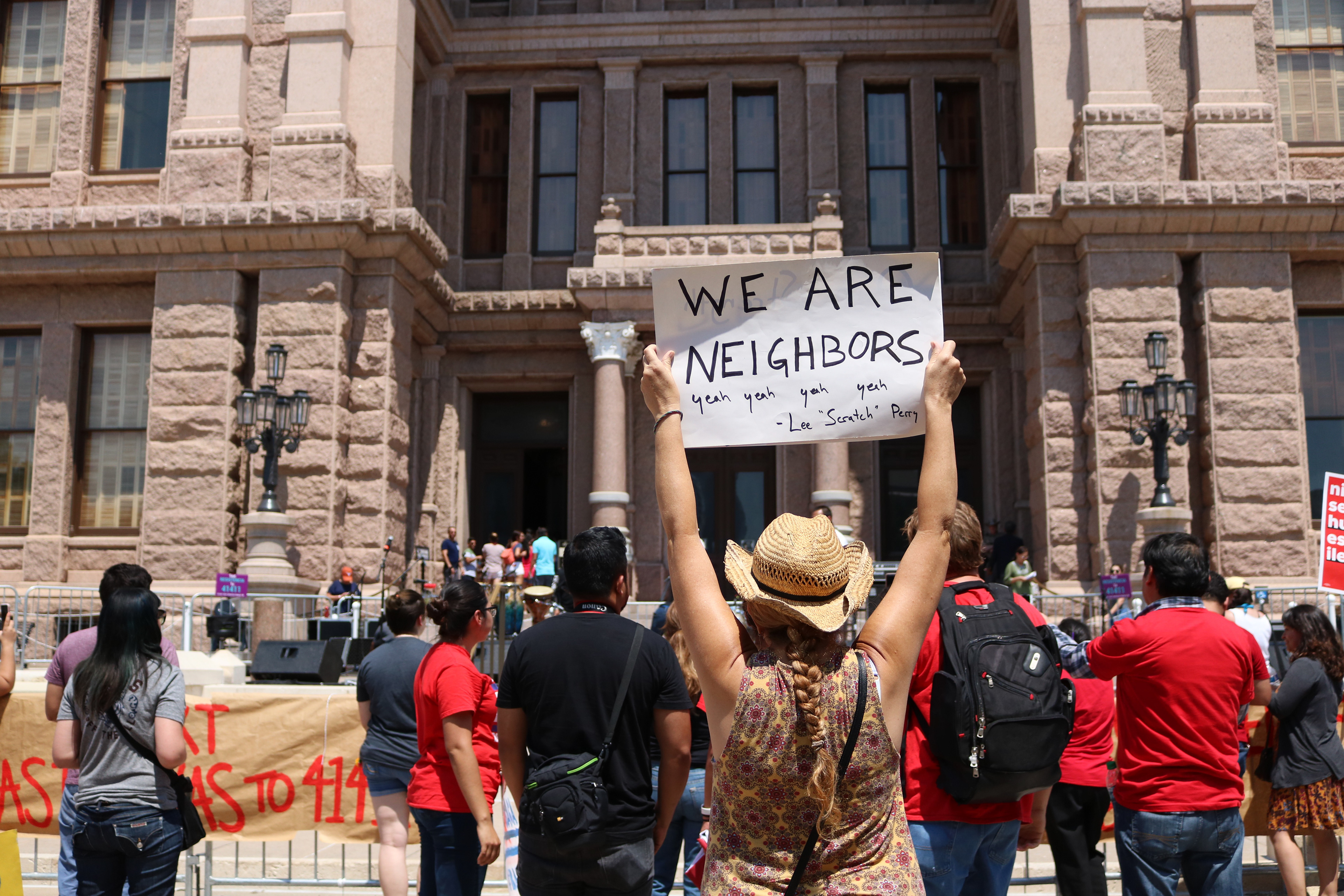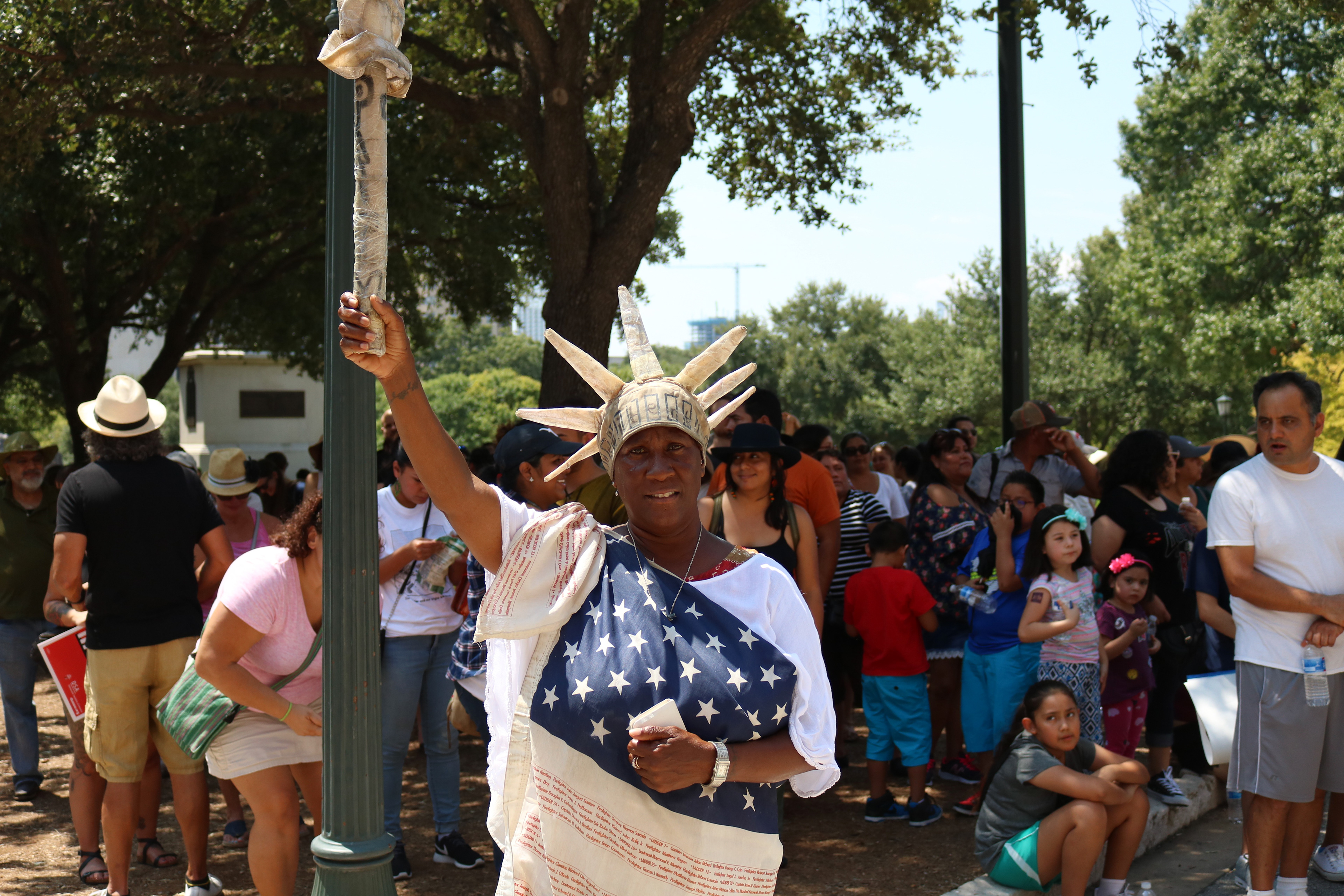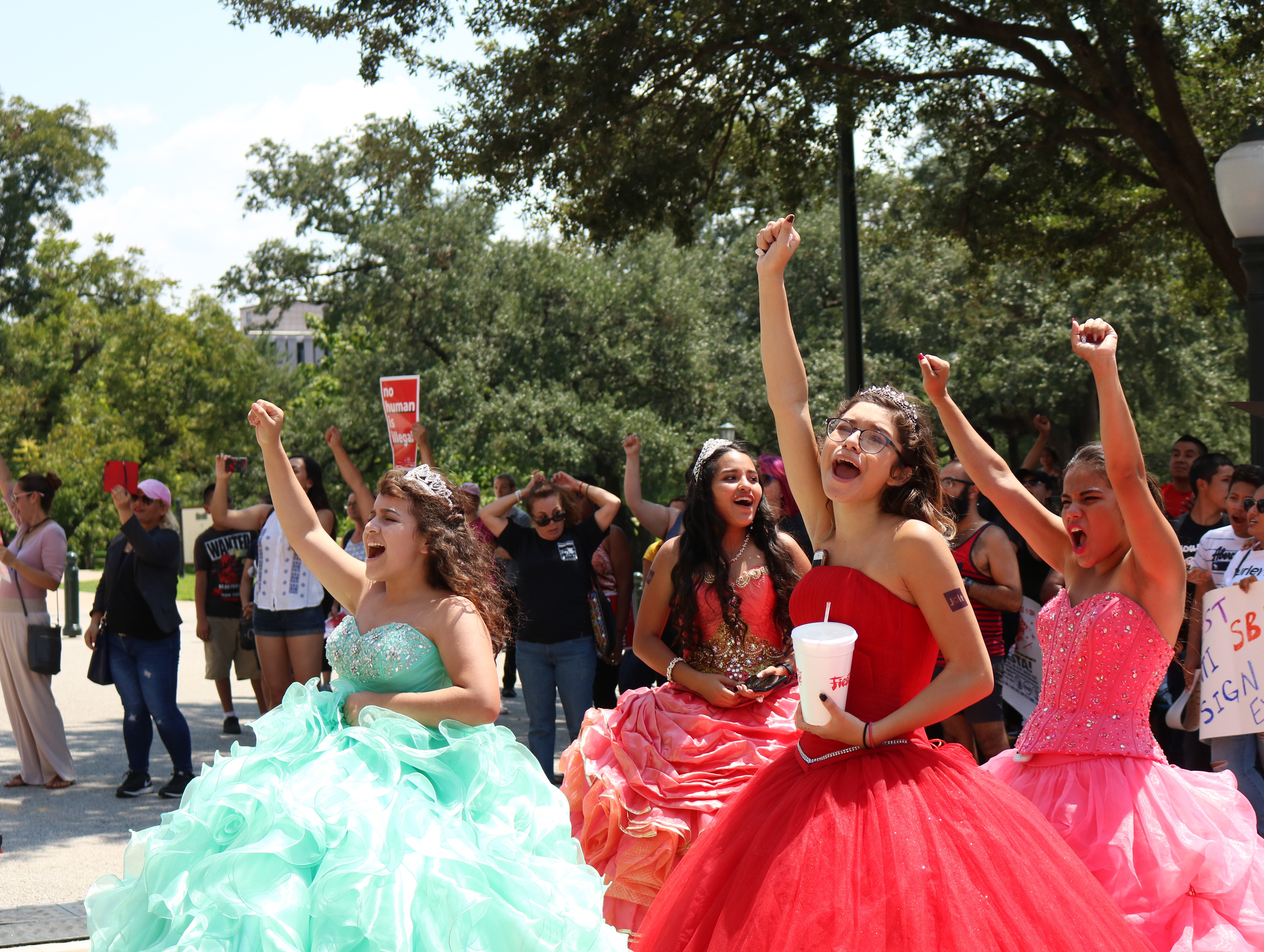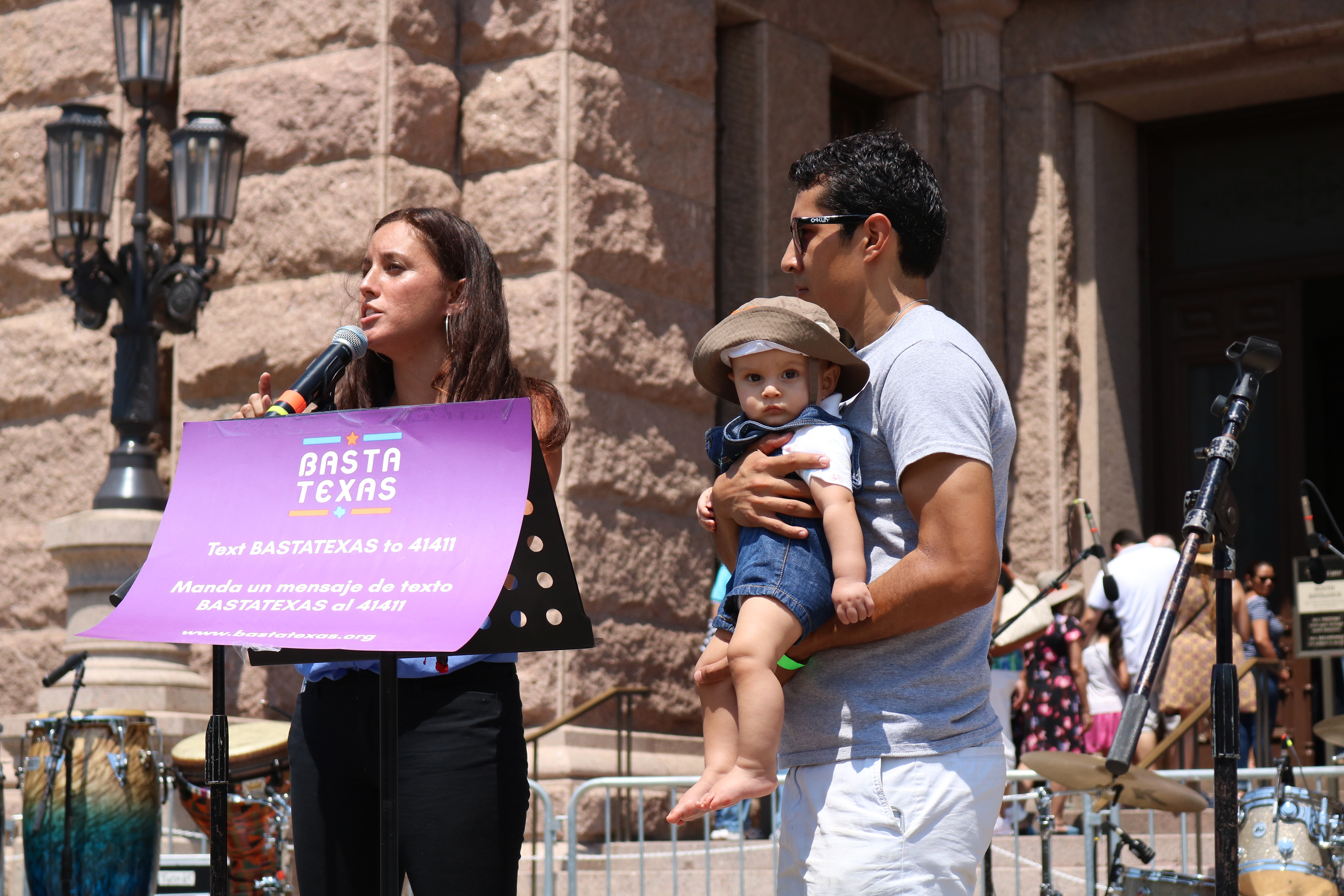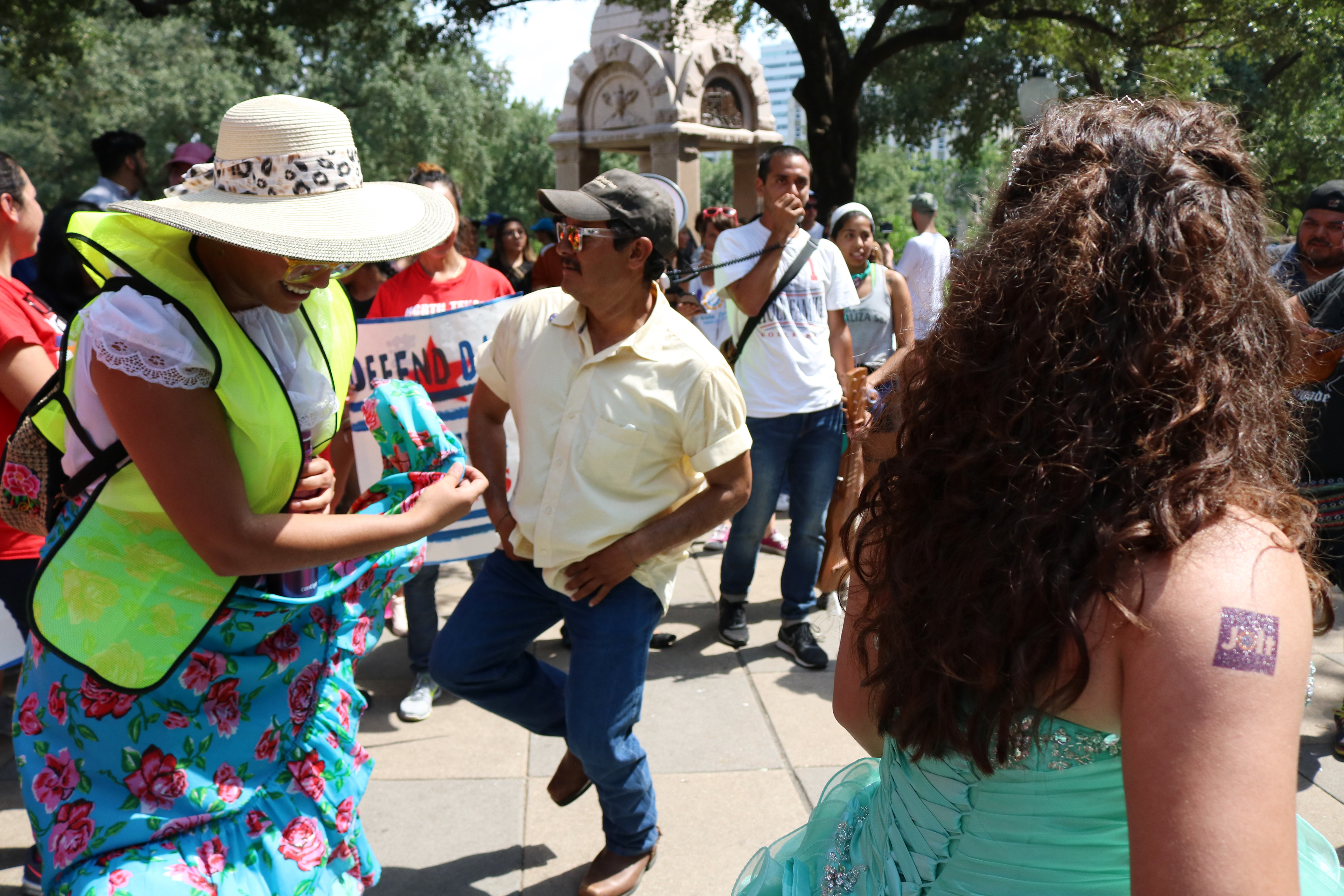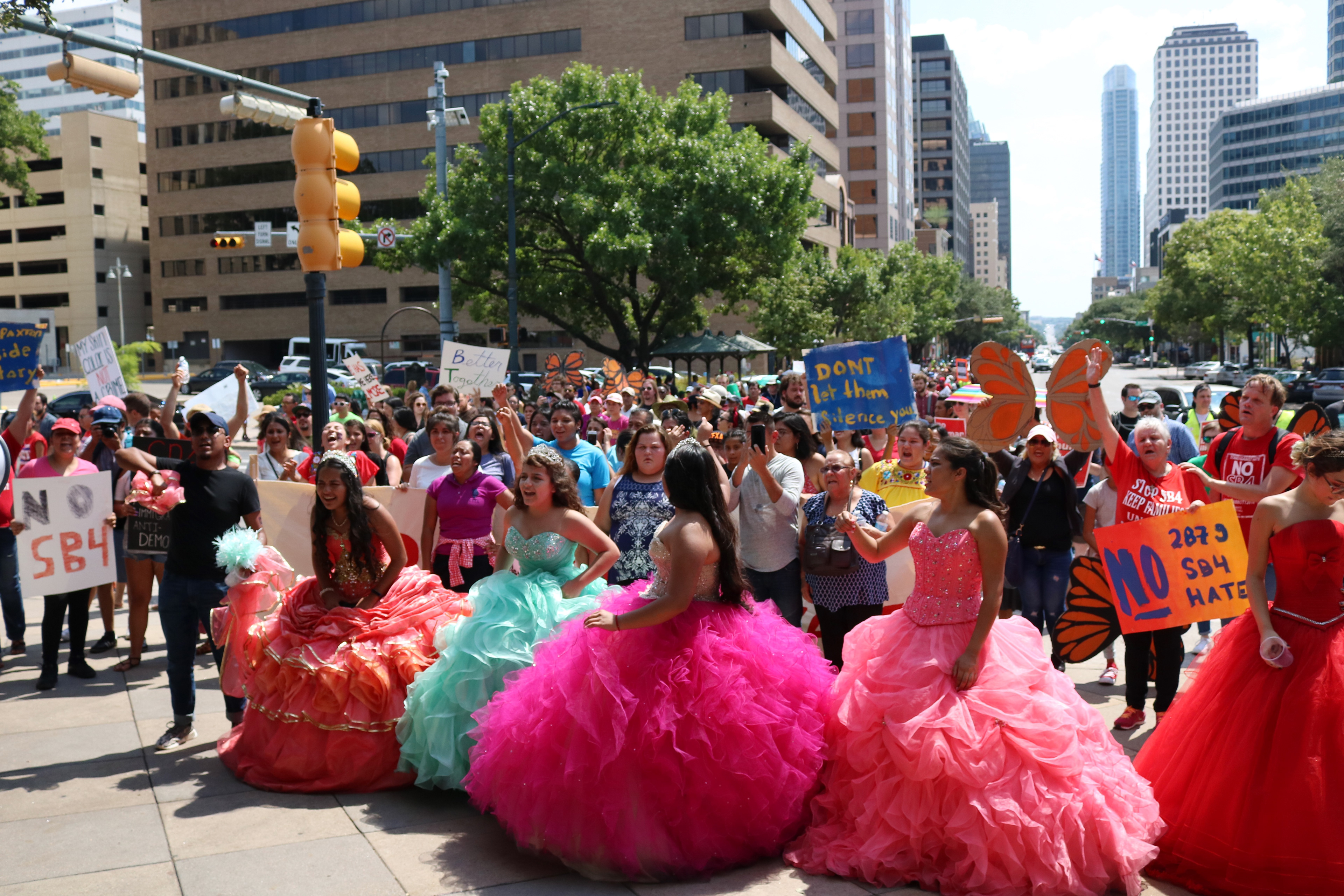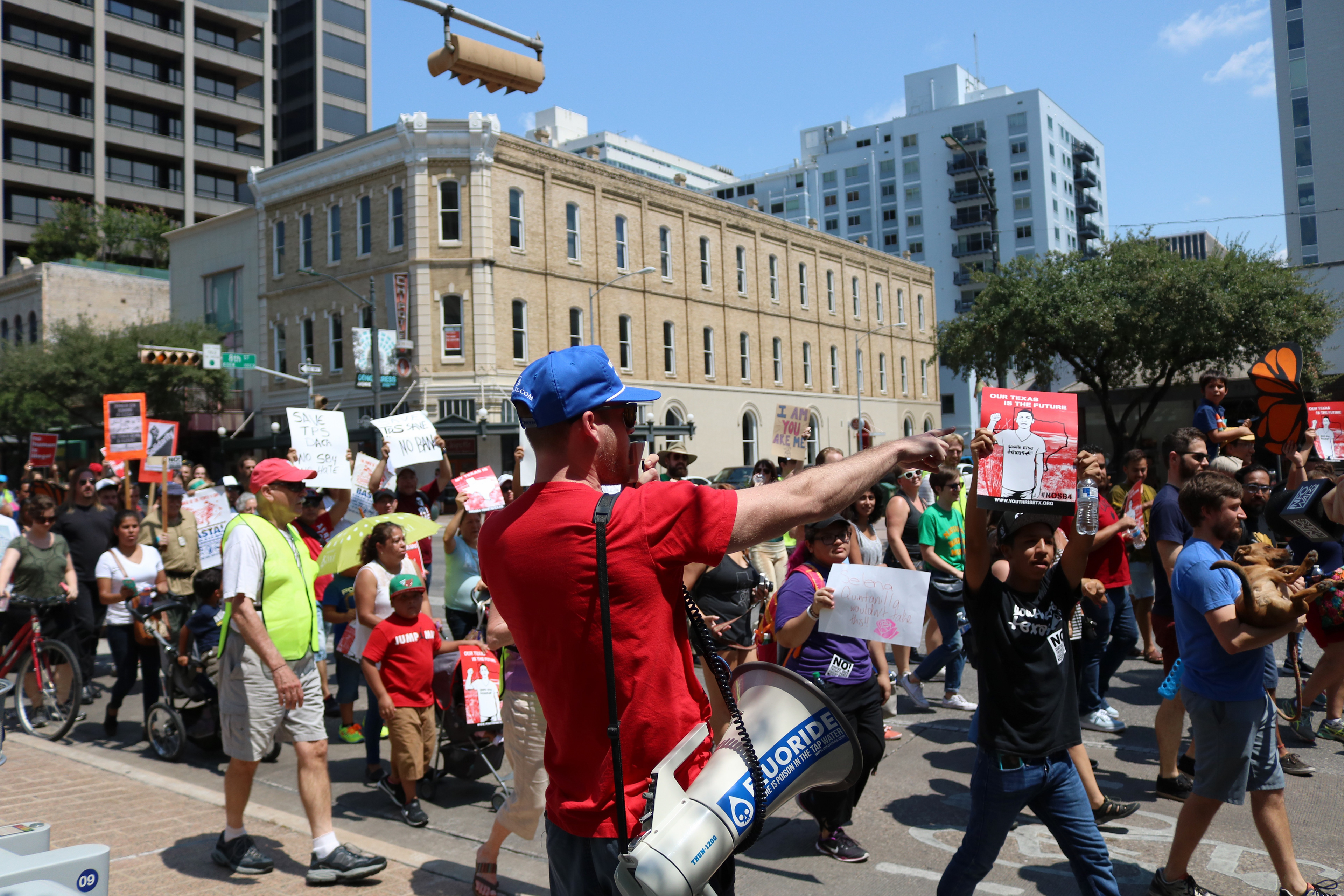 Solidarity Amidst Adversity
AUSTIN, Texas (Sept. 2, 2017) – Hundreds took to the state Capitol as a sign of solidarity. JOLT, a Latinx civic engagement organization, put together a Unity Concert and March Against Hate and White Supremacy to encourage the Latinx community to rally against Senate Bill 4 and other threats affecting people of color.
Grammy Award-winner Mexican-American band La Santa Cecilia kicked things off with a mix of Spanish and English songs. La Santa Cecilia has spoken out for undocumented immigrants in the past, this time it was no exception. In between songs, accordionist, Jose Carlos, said "we are going to keep fighting for our brothers, our dreamers, our parents, for each other. We are going to make a change."
Inspired, people in the crowd danced and sang along. A group of young women wearing quinceañera dresses were encouraged to move to the front as they danced in their pastel dresses. Magdalena Juarez, said they wore their dresses because of what it represents in their community.
"I am really proud to represent my community," Juarez said. "I want people to understand that just because we don't have a piece of paper it doesn't mean we don't have a livelihood."
Following the band, city council delegators took the stage and acknowledged the battle that had temporarily been won, the ban of SB4. However, they also reminded the audience of the work that needs to be done to defend Deferred Action for Childhood Arrivals recipients and more.
Lee Ann Cameron, a licensed professional counselor, is a native Texan. Her family have been state residents for many decades. Her sign read "we are neighbors."
"I feel good," Cameron said as a response to the SB4 ban. "However, I'm in it for the long haul. I want to help turn Texas into a place that is safe for everyone."